World Bank faces rivalry from newly launched AAIB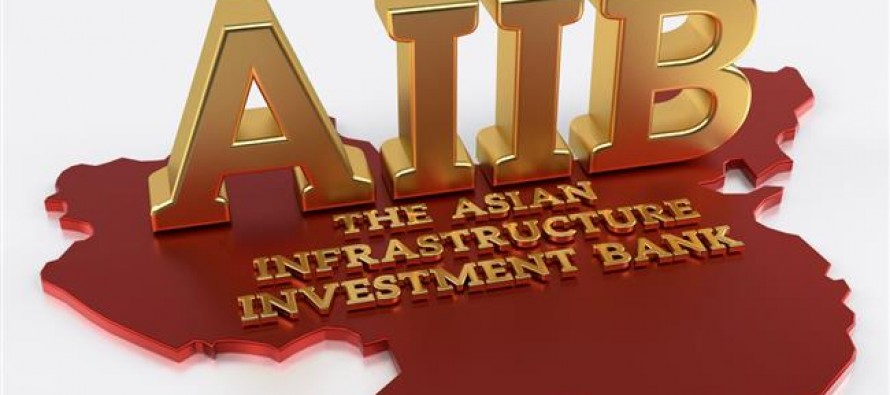 China has once again shown its economic strength and solidifies viagra pfizer its global status by launching the Asian Infrastructure Investment Bank (AAIB), which is viewed as a rival to the World Bank.
The AAIB aims to rebalance the global development finance currently controlled by the US and is expected to pose threat to the Washington-led international financial institution, the World Bank.
Addressing the inaugural ceremony of the bank on Sunday, Chinese Banker Jin Liqun said Asia still faced "severe connectivity gaps and significant infrastructure bottlenecks."
The China-led financial institution targets to obtain viagra without prescription finance the construction of infrastructure projects, ranging from airports, mobile phone towers, railways and roads in Asia.
The AIIB was first discounted cialis online proposed by Chinese President Xi Jinping in October 2013 and officially took effect on 25 December 2015. While the US and Japan have opposed the launch of AAIB, Italy, Australia, Germany, the Philippines, the U.K. and South Korea are backing the project.
However, the AAIB have welcomed the US and viagra or cialis Japan to join.
The AAIB is ratified by 34 founding countries who hold over 74% of shares in the bank. The remaining countries who have agreed to be founding members, have until the end of the year to complement the membership process.
It is targeting to lend between $10-$15b year for the first five or six years. Operations are expected to start in the second quarter this year.
"We already have a very good pipeline of co-financing projects (with other international development banks) and stand alone projects. Loans will be offered in US dollars but the bank may opt to raise funds in other currencies, including the euro and the yuan.
"As we all know, Asia faces severe connectivity gaps and significant bottlenecks. It's critical to address the need because building infrastructure is a foundation for robust economic growth and expands economic opportunities and improves the quality of life for everybody," the Reuters quotes AIIB President, Jin Liqun.
---
---
Related Articles
Historic checkpoint reopens to commercial traffic in bid to boost trade between antagonistic neighbours. For the first time since 2007,
Two countries can now trade currencies without using US dollar as intermediary, as Beijing pushes global use of yuan.  Direct
The International Labor Organization (ILO) has warned that the Eurozone could lose 4.5 million more jobs in the next four