World Economic Crisis has not been resolved, says Putin at the G20 Summit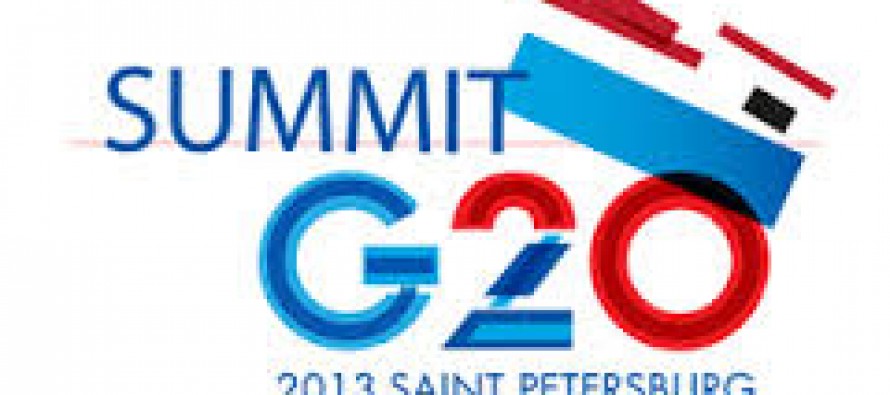 Russia's President Vladimir Putin warned world leaders at the G20 Summit that economic risks remained.
"Our main task is returning the global economy towards steady and balanced growth. This task has unfortunately not been resolved. Systemic risks, the conditions for an acute crisis relapse, persist," said Putin.
Held in St. Petersburg, Russia, the G20 Summit had included sustainable development for all the major economies of the world, a G20 action plan for growth and job creation as well as measures to combat tax evasion.
The US Federal Reserve's latest announcement of reining back on its USD 85bn-a-month buying program has led  to a  massive draining of capital in emerging economies.
The news sparked a sell-off in emerging markets as investors rushed back to buy dollars in anticipation of higher returns.
China's representative said at the meeting the US should go easy on this and be "mindful of the spillover effects and work to contribute to the stability of the global financial markets and the steady recovery of the global economy".
Crisis-ridden Syria, however, overshadowed the meeting's economic agenda. Can there be a political solution to the Syrian civil war? Or will military intervention be necessary?
U.S. President Barack Obama faced growing pressure from Russia's Vladimir Putin and other world leaders on Thursday to decide against launching military strikes in Syria, which many of them fear would hurt the global economy and push up oil prices.
---
---
Related Articles
Barclays has appointed David Walker as the new Chairman who is a senior advisor to the American bank Morgan Stanley,
BBC- The CBI says the UK needs to keep its place within the European Union to push for freer trade
Apple Music has changed its payment policy, a day after Taylor Swift withheld her album 1989 from streaming for a