Afghan bodybuilding team wins 6 medals in Asian competitions
in Sports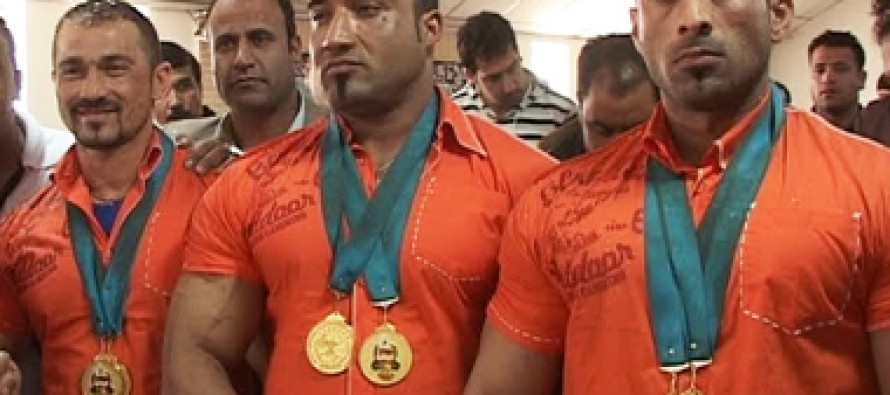 Afghanistan's national bodybuilding team have won six gold medals in the 43rd Asian bodybuilding championship in buying levitra online Kazakhstan and returned home on Tuesday.
Mohammad Yousuf Sakhi, Mohammad Haroun Azimi and Mohammad Asif Sakhi was the golden men of the competitions and each of them has won twin medals.
The competitions were held between 40 countries in Kazakhstan on Friday and ended how to get viagra from canada Tuesday. This is the first time that Afghan bodybuilders have won the gold medals in the Asia competitions, according to Afghan officials.
"This is a big honour for Afghanistan that three Afghan bodybuilders won gold medals in the Asian competitions for the first time," head of Bodybuilding Federation of how to get cialis Afghanistan Bawar Hotak said.
The bodybuilding federation has said that the medal winners will soon go to Pakistan to participate in South Asian Championship Competition.
Meanwhile, the chairman of the Afghan National Olympic Committee Mohammad Zahir Aghbar has asked the medal winners to endeavor for strengthening national unity.
"Becoming a hero is hard and maintaining championship is harder than I ask from you [medal winners] to gain moral medal for the country as well as gold medal in strengthening national unity," Mohammad Zahir Aghbar said.
The team had collected top athletes from the capital city of Kabul and provinces as well, Bodybuilding Federation of Afghanistan said.
Source: Tolo News
---
---
Related Articles
Afghanistan's national football team beat Sri Lanka 1-0 in its first match at the Asian Football Confederation Challenge Cup qualifiers
Following their historic 3-0 win over their Pakistani rivals in Kabul on Tuesday, the Afghan National Football Team plans to
The iconic soccer player, Cristiano Ronaldo, has given the Golden Boot he won in 2011 to the Real Madrid Foundation,