Afghan National Football Team heads to Nepal for SAFF Championship
in Sports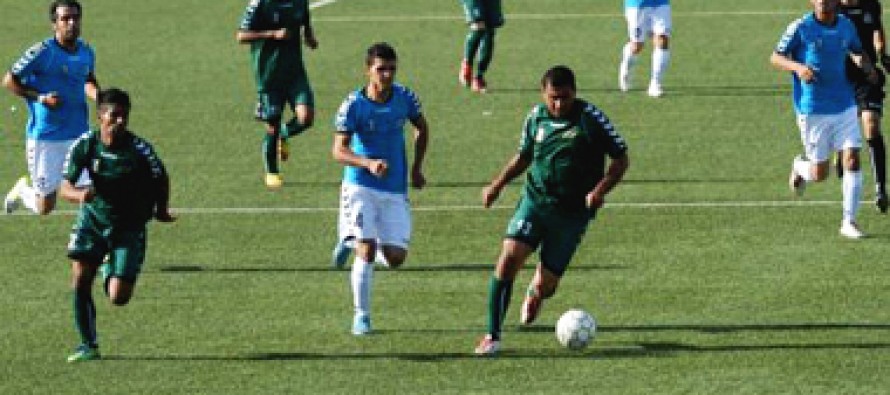 The Afghan National Football Team left for Nepal early Wednesday to participate in the South Asian Football Federation Gold Cup (SAFF). The team will play its first game against Bhutan on Monday.
Last week, in a highly anticipated face-off between the national football teams of Afghanistan and Pakistan in Kabul, the first such match in 37 years, the Afghan team struck three unanswered goals against their south Asian rivals in a resounding 3-0 victory. The lead up to the game, as well as the raucous celebrations in its aftermath, has been heralded as beginning a new chapter in Afghan national football history.
Yet despite the rising profile of the team, which made headlines around the world following the victory against Pakistan, Yousuf Kargar, the National Team Coach, has strongly criticized the Afghan government and business community for not providing enough financial support to the program.
"The team has been participating in the SAFF for over two years, but due to the lack of financial support we have not won the title," Mr. Kargar said. "This year we could not attend any training camp outside the country because the government and business community failed to provide any support."
Twenty players, one coach, a trainer and an adviser are part of the contingent bound for Nepal. The team is set to face-off against Bhutan, Sri Lanka and Maldives in Group B during the first round of the tournament.
"We have been trained very well. The boys are in good form and will fight for the title," said Maroof Mohammadi, a player on the team.
Seven players of the players on the National Team heading to Nepal – Ali Ahmadyar Zada, Muqadir Qazi Zada, Rafi Barakzai, Maroof Mohammadi, Farzad Attaye, Hamidullah Karimi and Wahid Nadim – played in last year's Roshan Afghan Premier League (RAPL). Their performance in the RAPL was highly acclaimed so much of the hope for the National Team's success falls on their shoulders.
However, the absence of three key players – Jalaluddin Afshar, Faisal Sakhizada and Hares Aren – due to injury may be cause for concern.
Eight South Asian teams will be participating in the SAFF. The other teams not in Group B are Bangladesh, Pakistan, India and Nepal.
This will be the 10th SAFF Championship, and the second time Nepal has hosted the competition. The tournament is scheduled to run from August 31 through September 11, 2013.
Nepal was selected as host in September 2012 during the 2012 SAFF Women's Championship in Sri Lanka. (Source: Tolo News)
---
---
Related Articles
The Asian Cricket Council recently announced the winners of the Asia Region winners of the Pepsi ICC Development Program Annual
The match between Shaheen Asmayee and Oqaban Hindukosh in the 2013 Roshan Afghan Premier League (RAPL) held on Monday, ended
The Afghan National Cricket Team qualified for the 2015 Cricket World Cup, after defeating Kenya in the last match of