Afghan Premier League players and coach to receive training from FIFA certified coaches
in Sports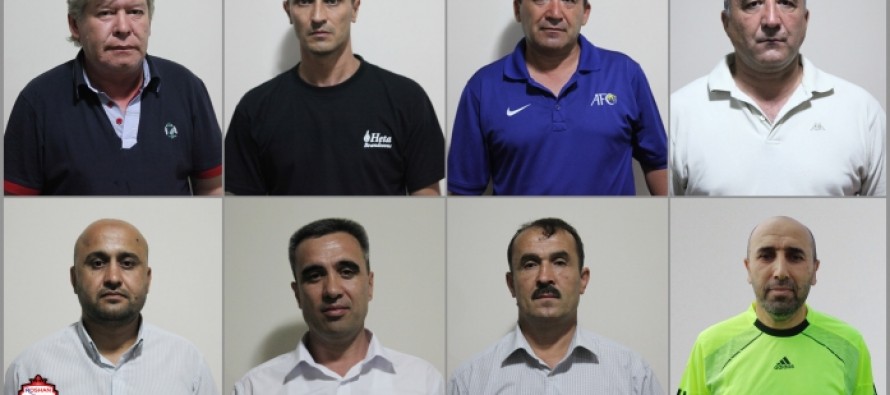 For the first time since its inception three years ago, the RAPL has invited professional FIFA-certified coaches to train RAPL players and RAPL coaches.  Several coaches from Tajikistan and one from Uzbekistan will be participating in the upcoming season: Boir Igamberdiev, Vali Igamberdiev, Ahledin Turdiev, Tohir Muminov, Hasan Rajabov, Nazhmidin Tolibov, Gayratali Mirahmedov, and Usmon Toshev.  With over 100 years of combined coaching experience, the visiting coaches have all earned A license distinctions from the International Federation of Association Football through the Asian Football Federation.
Enjoying their time in Afghanistan thus far, Boir Igamberdiev said "there is a big difference between what the newspapers say about Kabul and what it is really like."  The coaches arrived in Afghanistan on August 13th.  They spent the following Friday in the Panjshir Valley as guests of Afghan Football Federation President Keramuddin Karim.  Speaking for all of his peers, Tohir Muminov said they were all extremely honored for the invite and the opportunity to enjoy the beautiful landscape of Afghanistan.
The coaches plan on taking in a week of practice and then setting up their plans for training RAPL players and RAPL coaches.  Speaking to the similarities he has already noticed between players in Tajikistan and Afghanistan Nazhmidin Tolibov said, "the Afghan footballers are fast, strong and capable and in my experience, young players, (no matter where you coach) just want to be the best they can be.  This is true for players of both countries."  All of the visiting coaches are excited about the future of football in Afghanistan thanks to the RAPL.  One of the coaches Hasan Rajabov, said that the "RAPL represents a big step in the right direction for football and Afghanistan."
---
---
Related Articles
The iconic soccer player, Cristiano Ronaldo, has given the Golden Boot he won in 2011 to the Real Madrid Foundation,
The Afghanistan national cricket team was declared winner of the Zimbabwe series after winning One Day International (ODI) and one
Sri Lanka cruises to the final of cricket's Asia Cup after sweeping a 129-run victory over Afghanistan in Dhaka, Bangladesh.