Afghan women ski championship ended on Sunday
in Sports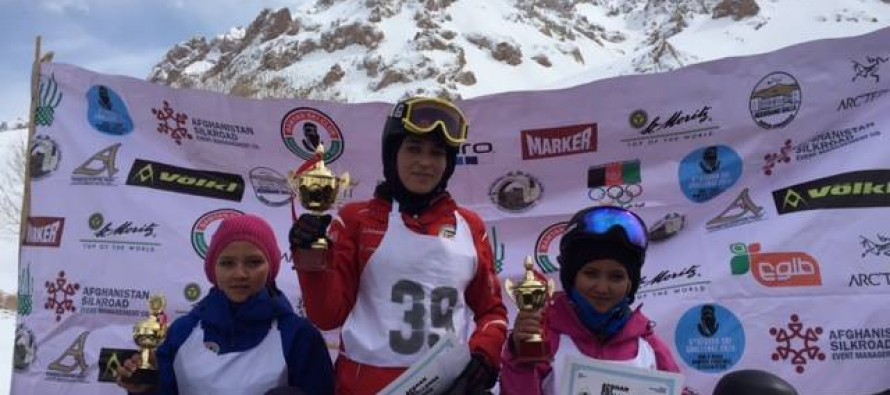 Afghan women ski championship that was held in Lado village of Shaheedan area of Bamiyan province ended on Sunday.
Masooda Hassani was the reigning champion with Ayena Ibrahimi and Zahra Ibrahimi ending up as first runner-up and second runner-up, respectively.
Many Afghan youths have turned to skiing over the past few years. Untamed Borders was the first company to run ski trips to Afghanistan.
The Afghan Ski Challenge is an annual backcountry race in Bamiyan province. The event is organized by the Bamiyan Ski Club (a project funded by a charitable organization to help develop tourism in the area) and it is open to all.
Bamiyan is one of the fastest-growing ski destinations in the world.
It attracts adventurous visitors from Australia, New Zealand, the UK, France, Switzerland and the US.
For more information about skiing in Afghanistan, please visit the following link:
http://www.theguardian.com/travel/2014/oct/21/skiing-in-afghanistan-its-one-hour-up-and-two-minutes-down
---
---
Related Articles
India won the group stage match against Pakistan in Cricket World Cup 2015 by 76 runs on Sunday. Winning the
President Hamid Karzai has asked Hazrat Omar Zakhilwal, Minister of Finance; Farooq Wardak, Minister of Education; and Wais Ahmad Barmak,
Cristiano Ronaldo received his third golden boot on Wednesday for scoring the most goals in Europe's domestic leagues last season.