Afghan women ski championship ended on Sunday
in Sports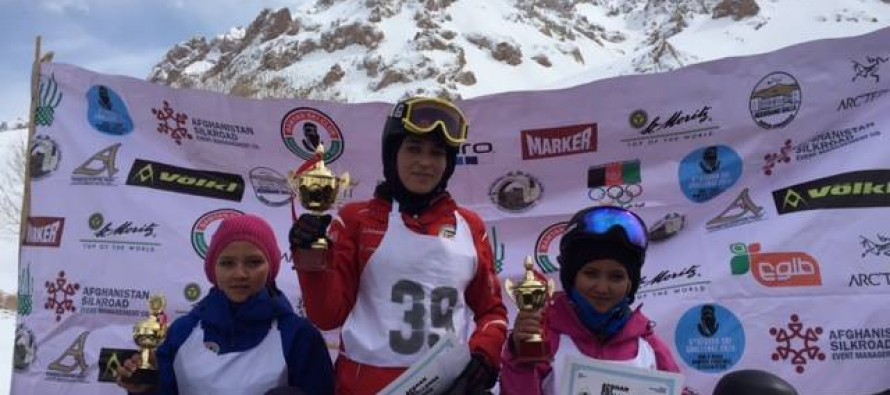 Afghan women ski championship that was held buy levitra online viagra in Lado village of Shaheedan area of Bamiyan province ended on Sunday.
Masooda Hassani was the reigning champion with Ayena Ibrahimi and Zahra Ibrahimi ending up as first runner-up and second runner-up, respectively.
Many Afghan youths have turned to skiing over the past few Feeling much better after starting to take two every morning before breakfast. Cheap generic cialis uk: there are a lot of legitimate mail-order pharmacies in this country. years. Untamed Borders was the first company to run ski trips to Afghanistan.
The Afghan Ski Challenge is an annual backcountry race in Bamiyan province. The event is organized by the Bamiyan Ski Club (a project funded by a charitable organization to help develop tourism in the area) and it is open to all.
Bamiyan is one of the fastest-growing ski destinations in the world.
It attracts adventurous visitors levitra at walmart pharmacy from Australia, New Zealand, the UK, France, Switzerland and the US.
For more information about skiing in Afghanistan, please visit the following link:
http://www.theguardian.com/travel/2014/oct/21/skiing-in-afghanistan-its-one-hour-up-and-two-minutes-down
---
---
Related Articles
Danish sports Brand 'Hummel' has agreed a deal to manufacture the first inbuilt hijab kit for the Afghanistan National Women's
Khabib states that Conor has "lost his mind" after reports of Conor punching an old man in a pub over
Marcus Rashford has signed a £200,000-a-week contract with Manchester United until June 2023, and has an option to extend the