Afghan Wushu Team Wins 3 Bronze medals at Asian Championship
in Sports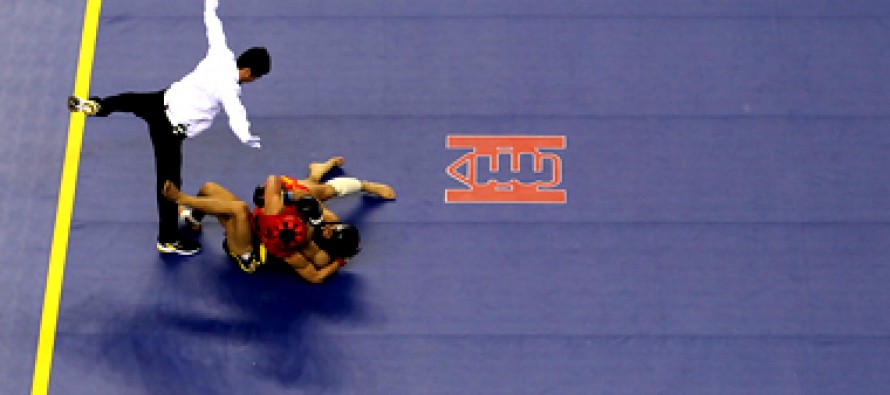 Afghanistan's national wushu team won three separate bronze medals at the 7th Asian Junior Wushu Championship in the Philippines on Sunday.
The medal-winning members of the Afghan team were Murtaza Hotek, Nasir Ahmad Logari and Khalid Noori, who together defeated Vietnam, Malaysia, Kazakhstan, Indonesia and Turkmenistan on their respective paths to clinching bronze medals at the Asia-wide martial arts event.
Murtaza Hotek, 58 kg, beat his Vietnamese opponent and Nasir Ahmad Logari, 56kg, defeated his Indonesian opponent on Saturday.
In total, seven Afghans were amongst the athletes who participated in the tournament. They were accompanied by their coach and a supervisor.
The championship began on August 6th and ended today, August 11th. Athletes from 38 countries in Asia participated in the event.
Before leaving for the Philippines, officials of the Afghan Wushu Federation (AWF) said that the Afghan athletes were all prepared for the championship and expected strong results. Two years ago, at the 6th Asian Junior Wushu Championship in China, Afghanistan won one silver and two bronze medals.
The Championship is held every two years and participated by athletes below 17 years of age.
This is the second time that the Philippines has hosted the tournament, the previous time in 1996. (Tolo News)
---
---
Related Articles
The Afghan U-16 football team will face India in the semi-final of the South Asian Championship on Sunday in Nepal.
Real Madrid has passed Manchester United as the most valuable soccer team in Forbes' annual estimates. Forbes valued Real Madrid at $3.3 billion
The Afghan National Cricket Team will play Pakistan on Sunday in the United Arab Emirates. The match will be part