Afghanistan Crushes Combined Pakistan Team in Cricket ODI
in Sports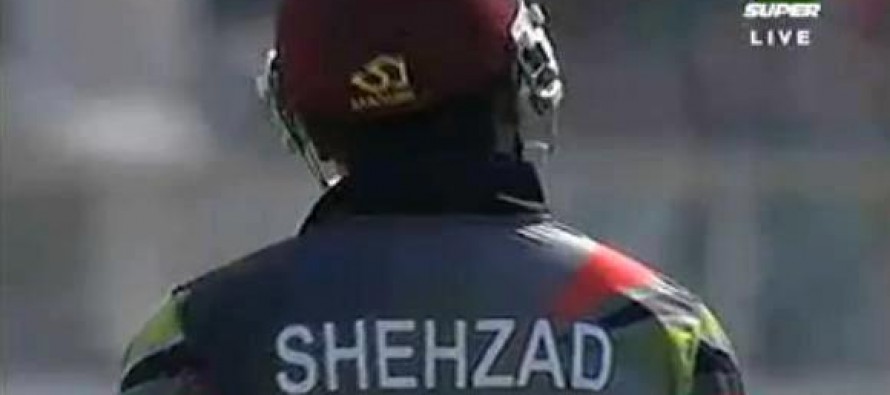 Afghanistan's cricket team soundly defeated a combined Pakistan cricket team Wednesday in the first of six planned matches for the Afghans on a conditioning tour of neighboring Pakistan.
The hosts bat first at the Niaz Stadium in Hyderabad but set the target low with all out for only 112 runs.
Afghanistan's newest recruit, Hamza Hotak, shone in his first international match, taking five of the nine wickets and allowing only 15 runs.
The Afghans proved a formidable opponent, making 116 runs with only one wicket lost, ultimately beating Pakistan with 9 wickets and 32 overs remaining.
The Afghanistan XI are playing five one-day internationals (ODI) and a Twenty20 at three venues around the country.
Today's match was against a combined regional team led by Pakistan skipper Shahid Afridi and comprised of players from Karachi and Hyderabad. Next, the Afghans will take on a combined team from Multan and Bahawalpur on February 8 and another from Rawalpindi and Faisalabad on February 10.
Finally, they will take on Pakistan A, also led by Afridi, for two one-dayers and a Twenty20.
This will be their second series against Pakistan A in the last two years, having lost a one-day series 3-0 in May 2011.
The Afghan team is training at the National Cricket Academy in Lahore for four weeks ahead of their international fixture against Scotland in March. (Tolo News)
---
---
Related Articles
Afghanistan's beach football cup hopes dashed after losing its fourth and final match in Doha against Bahrain by 2-5. Afghanistan
Newly appointed Chelsea boss Frank Lampard states that his new managerial role at Chelsea will be his toughest challenge yet.
Afghanistan was announced winner of the 2013 FIFA Fair Play award at the Ballon d'Or Award Ceremony held in Zurich,