Afghanistan Defeats Kuwait, Heads to Asian T20 Cricket Semi-Final
in Sports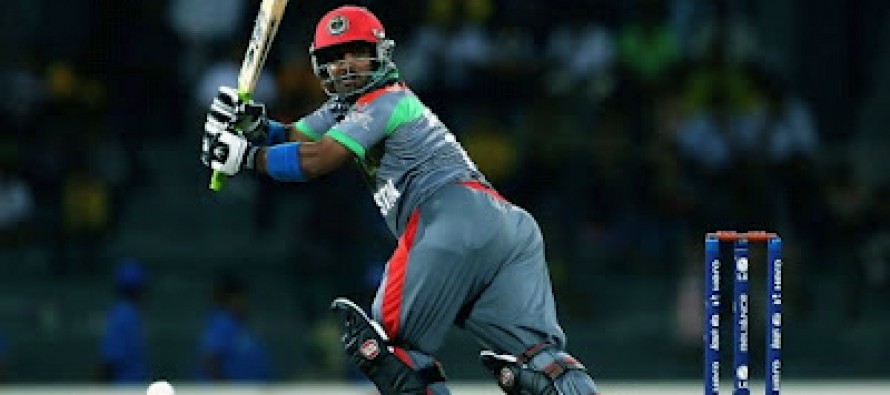 Afghanistan is through to the semi-final of the Asian T20 cricket tournament after beating Kuwait on Sunday, despite losing yesterday to United Arab Emirates.
Sunday's match played in Nepal began with Afghanistan winning the toss and electing to field first.
Kuwait's batsman set a fair target of 133 runs (19.2/20 over) for Afghanistan, but it was not enough to defeat them after the Afghans finished with 136 runs and only six out.
Afghanistan lost on Saturday to the UAE. Batting first, the Afghans finished the 20 overs with 143 runs. The UAE passed the target with more than six wickets remaining.
However, because of its defeat of both Oman and Bahrain last week, Afghanistan will face Hong Kong in the semi-final of the Asian T20 on Tuesday.
If it defeats Hong Kong, Afghanistan has a strong chance of qualifying for the World Cup 2015.
The Asian T20, hosted by Nepal this year, has 10 teams competing. The top two teams will head to the 2015 World Cup.
The Afghan team playing in Nepal includes Mohammad Nabi Esakhel, Karim Sadiq, Shapoor Zadran, Nasim Briz, Najibullah Zadran, Fazal Niazi, Gulbodin Naib, Samiullah Shinwari, Shafiqullah Shafaq, Mohammad Nasim, Mohammad Sami Agha, Aftab Alam, and Hamza Hotak. (Tolo News)
---
---
Related Articles
By Meena Haseeb (Khaama.com)-Afghan footballer and member of the Afghan National Football Team Islam Amiri received Fans player of the
Tolonews by Mir Sayed Sediqi- Afghan boxer Reshad Rezaye has won bronze at the World Series of Boxing competitions in
The newly formed football team, "Shaheen Asmayee" , will be presenting Kabul city in the coming Roshan-Afghan Premier League (RAPL).