Afghanistan Football Federation to host a friendly match between Afghanistan and Pakistan
in Sports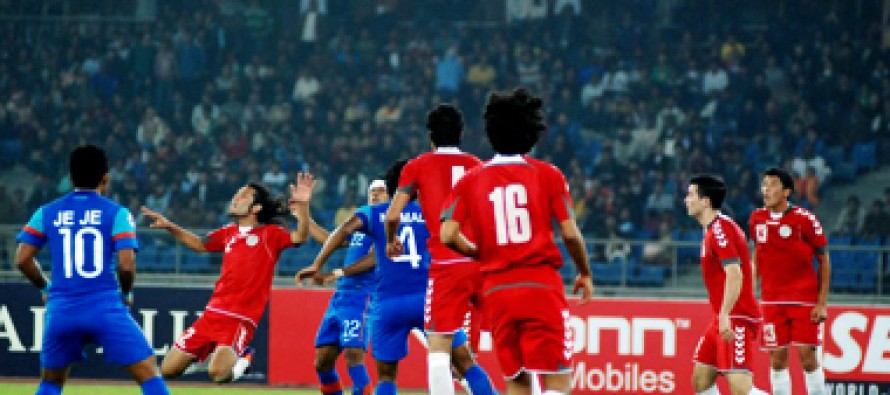 At a press conference held in Kabul on Monday, the Afghanistan Football Federation (AFF) announced that it will host a friendly match between Afghanistan and Pakistan on August 19, 2013. The AFF announced that the main purpose of the friendly match is to strengthen relations between the two countries.
"The Afghanistan Football Federation (AFF) by organizing the friendship match intends to forge better ties with the Pakistani Football Federation (PFF),"said Yousaf Kargar, deputy technical head of the AFF.
Officials said that the friendly match is being organised to showcase Afghanistan's potential and technical capacities to host regional matches between various teams.
Meanwhile, Roshan Telecom has announced its support to organize the friendly match between the two nations, with an aim to promote sporting events in the country.
Additionally, Roshan is also supporting this year's (Roshan) Afghan Premier League (RAPL) which is scheduled to begin from August 22.
"We feel honored to support the friendship match between Afghanistan and Pakistan alongside our support to the Roshan Afghan Premier League (RAPL). Roshan is committed to provide assistance to organize sporting events, in order to encourage professional sports in the country," said Ghulam Dastagir Haidari, head of Roshan's site office.
The match between the two countries will be televised live on Lemar and TOLO TV.
Afghanistan had played its first match against Pakistan in 1976 at the 26th Saratan Football Tournament, when President Mohammad Dawood Khan's government was in power. The tournament had participants from Afghanistan, Pakistan, India, Tajikistan and Iran. (Tolo News)
The official website of the RAPL: www.afghanpremierleague.com
---
---
Related Articles
English Premier League is expected to sign an agreement with the Afghan Football Federation (AFF) in Dubai within two months.
Rohullah Nikpah has added to Afghanistan's Olympic glory yet again, winning a Bronze medal  at the London Olympic Games. He
The newly formed football team, "Shaheen Asmayee" , will be presenting Kabul city in the coming Roshan-Afghan Premier League (RAPL).