Afghanistan vs Nepal in tomorrow's South Asian Cup match
in Sports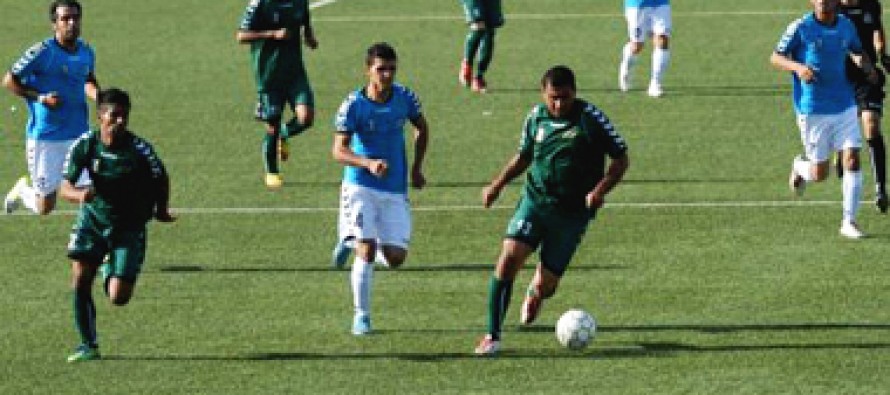 The Afghan National Football Team viagra to sell will face Bhutan on Monday in the South Asian Football Federation Gold Cup (SAFF) held in Nepal. The match will be broadcasted live on TOLO and Lamar TV starting order cialis super force at 2:00pm Kabul time.
The Afghan team left for Nepal last Wednesday, just one Online canadian pharmacy has become my favorite place to shop supplements, and I'm not alone buying levitra online. We would strongly recommend you to consult your doctor before taking a medication. week after their historic 3-0 win over the Pakistani National Team in Kabul, and been training and getting prepared for their competitions that kick-off with the match against Bhutan on Monday. The team is set to face-off against Bhutan, Sri Lanka and Maldives in Group B during the first round of the tournament.
Twenty players, one coach, a trainer and an advisor overnight canadian viagra are part of the group in Nepal. The absence of three key players – Jalaluddin Afshar, Faisal Sakhizada and Hares Aren – due to injury may be cause for concern.
Seven players of the players on the squad set to play in Nepal – Ali Ahmadyar Zada, Muqadir Qazi Zada, Rafi Barakzai, Maroof Mohammadi, Farzad Attaye, Hamidullah Karimi and Wahid Nadim – played in last year's Roshan Afghan Premier League (RAPL). Their performance in the RAPL was highly acclaimed, placing much of the hope for the National Team's success on their shoulders.
Eight South Asian teams will be participating in the SAFF. The other teams not in Group B are Bangladesh, Pakistan, India and Nepal.
This will be the 10th SAFF Championship, and the second time Nepal has hosted the competition. The tournament is scheduled to run from August 31 through September 11, 2013.
Nepal was selected as host in September 2012 during the 2012 SAFF Women's Championship in Sri Lanka. (Source: Tolo News)
---
---
Related Articles
Conor McGregor's antics against Khabib Nurmagomedov ahead of their fight last year were apparent and Khabib had to work hard
Afghanistan will face Sri Lanka in the opening game of the 2014 Asian Football Confederation (AFC) Challenge Cup qualifier scheduled
The newly formed football team, "Shaheen Asmayee" , will be presenting Kabul city in the coming Roshan-Afghan Premier League (RAPL).