Afghanistan wins 2013 FIFA Fair Play Award
in Sports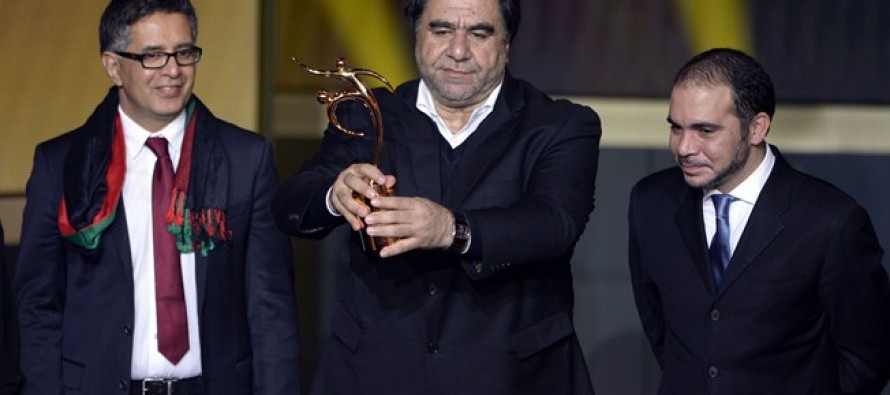 Afghanistan was announced winner of the 2013 FIFA Fair Play award at the Ballon d'Or Award Ceremony held in cialis professional Zurich, Switzerland.
The Fair Play Award is a FIFA recognition of a team who demonstrates remarkable achievements in grassroots level football.
Through the aftereffects of war and destruction buy propecia generic Afghanistan has been able to bring unity and solidarity through developments achieved in football.
The country established two editions of the Afghan Premier League, with eight sides competing in a tournament.
With construction of artificial football pitches, the game is made buy 100 mg cialis available to a greater number of children to play. No fewer than 23 clubs – including 16 in Kabul alone – now offer opportunities for girls and women to play football.
Afghanistan had its maiden victory in the SAFF tournament after defeating India, who had won the event six times, by 3-0 in September of last year.
"It takes a great amount of dedication and hard work to develop football at grassroots level, to build infrastructure for the game so that it can grow, and to nurture a national league in the midst of years of violence and destruction," said FIFA Task Force Against Racism and Discrimination adviser and South African politician and anti-apartheid activist, Tokyo Sexwale, who presented the award to Afghan Football purchase cialis online Federation President Keramuddin Keram.
---
---
Related Articles
The Asian Cricket Council recently announced the winners of the Asia Region winners of the Pepsi ICC Development Program Annual
Afghanistan under-19 cricket team has made it to the final of the Asian Cricket Council (ACC) trophy. The team has
The Afghan National Football Team left for Nepal early Wednesday to participate in the South Asian Football Federation Gold Cup