Afghanistan's first victory in Cricket World Cup 2015
in Sports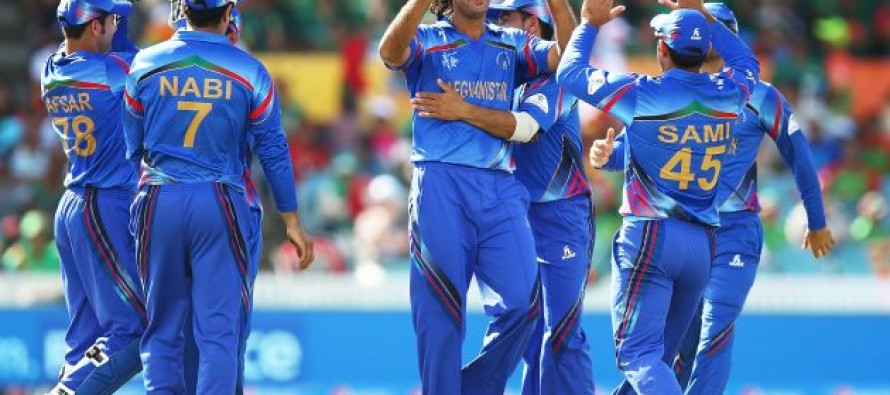 Afghanistan had its first victory soft cialis in the 2015 Cricket World Cup, beating Scotland by 1 wicket.
Scotland set a target of 210 in 50 overs with all wickets out for Afghanistan to chase
Afghanistan lost five wickets very early in can i order viagra from the chemist the match, leaving the Afghan viewers with utter disappointment and hopelessness.
Samiullah Shenwari brought a twist to the story with scoring 96 for Afghanistan and bringing it closer to victory.
"Thanks to Allah, thankful to stay there in the end and give canadian online pharmacy the win for Afghanistan. We lost five wickets early and I had the responsibility to stay there till the end. Poor shot, but I was trying to get a six. Good win for us in the tournament and we are looking forward to win more and get into the Super Eight," said Shenwari.
Afghanistan lost its' 9th wicket in 192 runs in the 47th over.
Needing 4 runs in 4 balls, Afghanistan's favorite bowler ended the game by hitting a 4.
Scotland and Afghanistan faced each other last year in Abu Dhabi where Afghanistan was shot out for only 63, chasing 214 at the Sheikh Zayed Stadium.
---
---
Related Articles
By Meena Haseeb (Khaama.com)-Afghan footballer and member of the Afghan National Football Team Islam Amiri received Fans player of the
The national Olympics committee has built a new building for Baghlan's Sports Department along with a playing ground and a
Afghanistan's national bodybuilding team have won six gold medals in the 43rd Asian bodybuilding championship in Kazakhstan and returned home