Afghans Score 2 Silver on Day 1 of Fajr Taekwondo Competitions
in Sports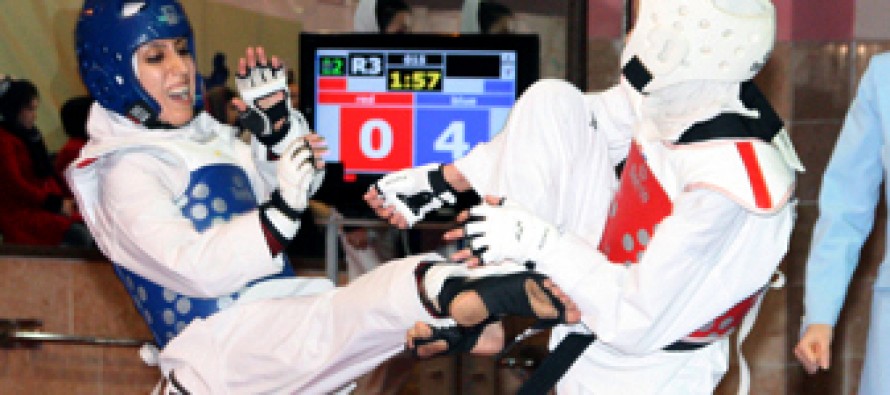 On the first day of the international Fajr Taekwondo Competitions held in Iran Friday, the Afghan national Taekwondo team scored two silver and 12 bronze medals.
Female athlete Nila Ahmadi and her male teammate Sayed Massoud Karimi scored the silver medals.
Eight of their teammates — Mahmoud Haidari, Yama Bahawi, Nasser Ibrahim, Baktash Waqebin, Dawood Yarmohammedi, Ahmad Bakhshi, Mujtaba Qasemi and Mustafa Nazari — compete Saturday.
Afghanistan is represented at the competitions by 18 athletes from inside Afghanistan and 14 other Afghan athletes who live in Iran, among them 10 male and three female athletes.
The Afghan contingent also includes two coaches, two referees and two managers.
Nine countries are participating at the 24th annual Fajr Taekwondo Competitions in Tehran. The competitions will end Sunday.
---
---
Related Articles
The Afghan Girls' National Football Team defeated Kyrgyzstan's national team 1-0 in a friendly match held on Saturday in Kyrgyzstan.
The iconic soccer player, Cristiano Ronaldo, has given the Golden Boot he won in 2011 to the Real Madrid Foundation,
The newly formed football team, "Shaheen Asmayee" , will be presenting Kabul city in the coming Roshan-Afghan Premier League (RAPL).