Gareth Bale to line up alongside Cristiano Ronaldo
in Sports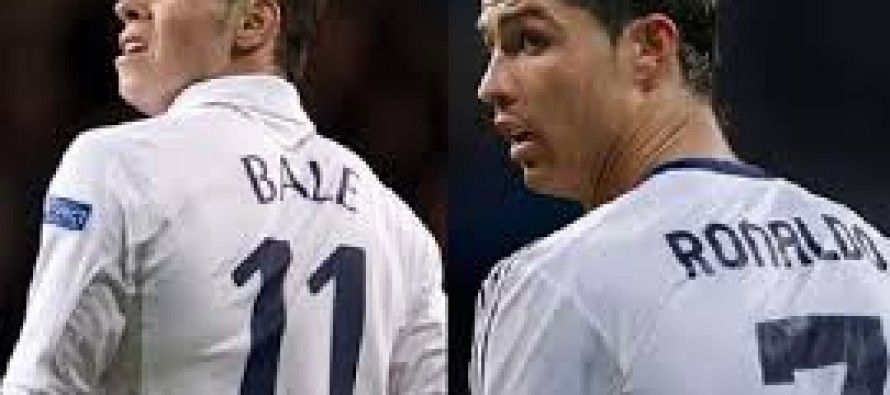 Following his word record 85.3m pounds from Tottenham, Gareth Bale has joined Real Madrid.
The forward player was welcomed by thousands of fans at the Bernabeu Stadium, where Real fans were chanting Bale's name and waving scarves.
Bale, who scored 21 league goals for Tottenham last season, agreed a £300,000 per week, six-year deal with Real on Sunday evening and passed a medical on Monday morning.
The transfer eclipsed Cristiano Ronaldo's transfer from Manchester United to Real Madrid in 2009 at  80m pounds.
Bale marks its name in the history of Real Madrid club where so called "galacticos" have played, including Zinedine Zidane, David Beckham and ex-Brazil striker Ronaldo.
"Cristiano is the best player in the world and he was a factor for me in deciding to come here," Bale told a news conference.
"He is the boss here and I want to learn from him."
Bale said he had only spoken briefly to Real manager Carlo Ancelotti and would give 100% regardless of what position he occupies on the pitch.
---
---
Related Articles
Following their historic 3-0 win over their Pakistani rivals in Kabul on Tuesday, the Afghan National Football Team plans to
The Indian Embassy in Afghanistan announced that Afghan National Team of Women for Volleyball is going to India on 23
Afghanistan will face Sri Lanka in the opening game of the 2014 Asian Football Confederation (AFC) Challenge Cup qualifier scheduled