Kabul's Shaheen Asmayee wins the RAPL trophy
in Sports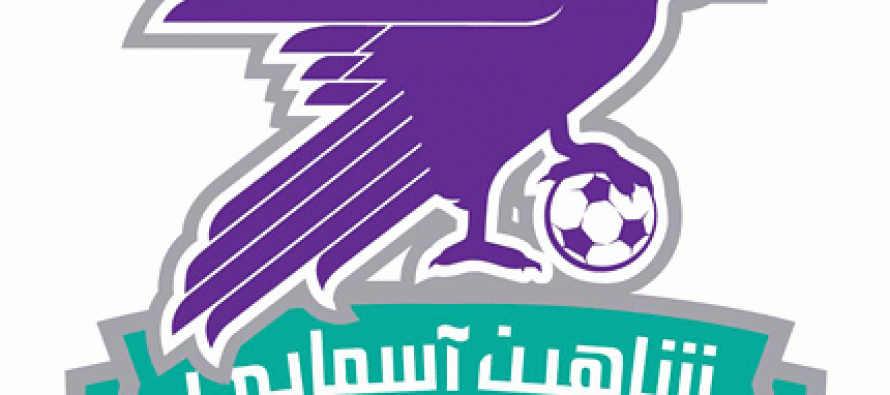 In the final match of second season of the Roshan Afghan Premier League (RAPL), Afghanistan's first national football association, Kabul's Shaheen Asmayee defeated northern club Simorgh Alborz 3-1 to claim the league title.
Hashmatullah Barakzai, a hero of the Afghan National Team's historic South Asian Football Federation (SAFF) Cup win in September, played a vital role in winning the final game for Kabul's side. He was named the best player of the season and "Mr. Goal" along with Hamidullah Kareemi.
The game began neck and neck, with both sides having close chances at goals in the first half. The first score, however, did not come until the '52 minute of the second half when Barakzai slotted away an easy shot into the corner of Simorgh Alborz's net after receiving a clever through ball from his teammate.
In the '63 minute of the game, Barakzai scored a second goal off of a header, which looked to seal the deal for Shaheen Asmayee, but it was declared offside by the referee. Then again, in the '80 minute, Shaheen Asmayee had a chance to extend their league when they were awarded a penalty kick. However, Barakzai's shot was saved by Simorgh Alborz's keeper.
In the '88 minute, Omid Qatibzada scored the first goal for Simorgh Alborz, leveling the match 1-1 just before the final whistle blew.
The referee called for extra time to determine the winner of the match time, as per regulation, and in the initial minutes of extra time Shaheen Asmayee was awarded another penalty on account of a dangerous tackle by Simorgh Alborz's keeper. Mahmood Azad sloted the penalty home to put his side up 2-1 over Simorgh Alborz. Finally, in the '102 minute of extra time, Barakzai once again found the back of the net and scored a goal hard driven shot into the near post corner of Simorgh Alborz goal to win the game 3-1.
More than 7,000 spectators gathered in the Afghanistan Football Federation Stadium to watch the game.
Following the match, Afghan football officials spoke about the success of the season, and the RAPL more generally.
"Players from all over the country participated in the game, displaying our country's national unison," said Shafic Gawhari, the RAPL Commissioner.
"The premier league is the mother of Afghan football," said Afghan Football Federation (AFF) Chairman Kiramuddin Kareem. "It took football from house to house, and now it has found a lot of fans."
The RAPL was founded in 2012, and structured around eight teams representing every region of Afghanistan. The RAPL season runs from August through October, and is broadcasted live on TOLO and Lemar TV. (Source: Tolo News)
---
---
Related Articles
Newly appointed Chelsea boss Frank Lampard states that his new managerial role at Chelsea will be his toughest challenge yet.
By David Ornstein BBC Sport Arsenal are almost certain to finish without a trophy for the seventh year running after
Afghanistan will compete in the 2014 AFC Challenge Cup after a nail-biting third match in the qualifiers in Laos on