Luis Suarez getting professional help to stop biting opponents
in Sports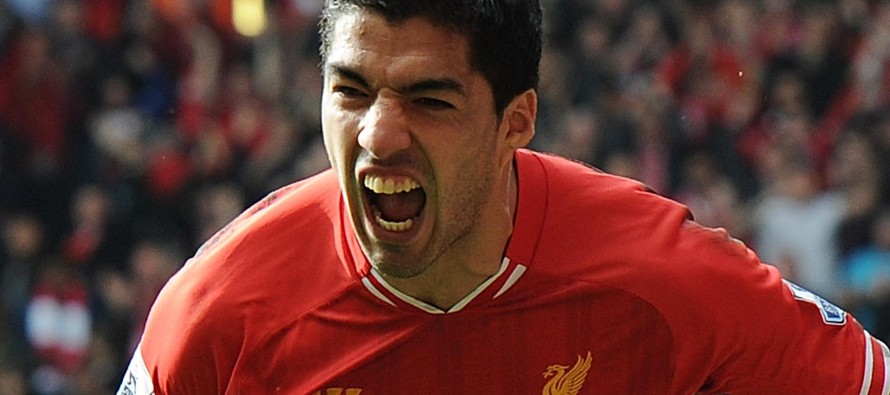 Well-known striker, Luis Suarez, admits he is getting professional help in order to control his "impulse" to bite.
He will be playing his first match for Barcelona against Real Madrid on Saturday after his ban.
The Uruguayan was banned for four months for biting Italian defender Giorgio Chiellini during the World Cup in June.
Suarez's attack on Chiellini was the third time the Uruguayan had bitten an opponent.
Luis Suarez controversies
June 2014
Banned for four months from any football-related activity, plus nine international matches, for biting Italy defender Giorgio Chiellini
April 2013
Apologises for biting Chelsea defender Branislav Ivanovic and receives a 10-game ban
Dec 2011
Given eight-match suspension and fined £40,000 for racially abusing Manchester United's Patrice Evra
Nov 2010
Given seven-match ban for biting PSV Eindhoven's Otman Bakkal on the shoulder while playing for Ajax
July 2010
Handles on the line to deny Ghana a winner in the last minute of extra-time in the World Cup quarter-finals. Asamoah Gyan misses the resulting penalty and Uruguay win the shootout to reach the semi-finals
---
---
Related Articles
Conor McGregor's antics against Khabib Nurmagomedov ahead of their fight last year were apparent and Khabib had to work hard
Afghanistan have received a boost after a two-year Memorandum of Understanding (MoU) was signed between the Afghanistan Cricket Board (ACB)
The Committee for Afghan Athletes in Europe said that Osman Anwari, an Afghan athlete won a bronze medal in the