Maiwand Atalan eliminated from APL
in Sports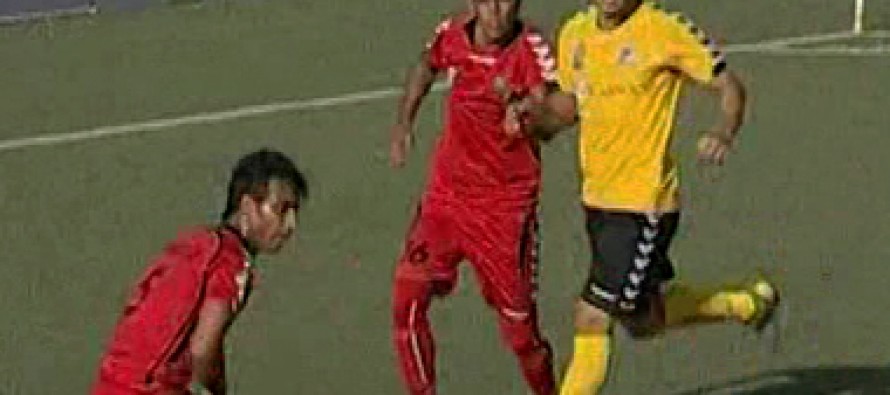 Shaheen Asmayee defeated De Maiwand Atalan 2-0 in the Roshan Afghan Premier League (RAPL) on Friday.
In the match, Hashmatullah (#10) and Amrudeen Sharifi (#9) of Asmayee scored two goals in the 54th and 86th minutes of the game, eliminating Maiwand Attalan from the 2013 RAPL.
During the first half of the game, neither if the teams managed to score any goal. The match was characterized by a large number of fouls- 13 by Asmayee and 9 by Atalan. All throughout the game, 61 percent of the total game time, Shaheen Asmayee had the ball in its possession.
Maqsood Hashemi (#7) of Asmayee passed the ball to Hashmatullah Barakzai (#10), who is also a member of the National Team. Hashmatullah (#10) scored the first goal of the game and two minutes later, Amrudeen Sharifi (#9) scored the second goal.
Hashmatullah Barakzai (#10) of Shaheen Asmayee was chosen as the best player of the match.
After losing 3 games without scoring any goal, Maiwand Atalan have been eliminated from this season's RAPL. Shaheen Asmayee, on the other hand, is off to the start they expected. They must now defeat De Abasin Sape next Friday to clinch a semi-final berth.(Source: Tolo News)
---
---
Related Articles
The Afghan Girls' National Football Team defeated Kyrgyzstan's national team 1-0 in a friendly match held on Saturday in Kyrgyzstan.
Real and Portugal midfielder Cristiano Ronaldo was awarded the 2011 National Sports Award for the best Ibero-American athlete. "It was
Fédération Internationale de Football Association (FIFA) has invested in various projects to boost football in Afghanistan. Afghan football receives new