Second season of Afghan Football League kicks off in Kabul
in Sports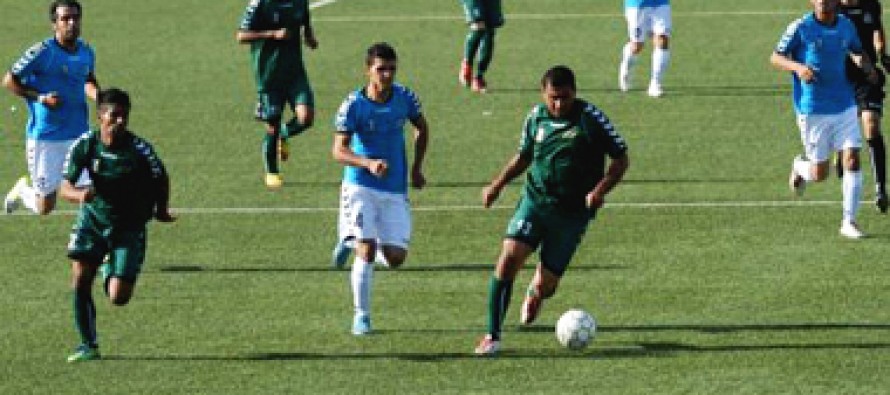 Afghanistan's second season of domestic league football opened on Thursday, with eight sides competing in a tournament boosted by the national team's home win over arch-rival Pakistan this week.
The league fixtures are a rare sporting highlight in a country beset for decades by war, poverty and Islamist extremism.
Herat thrashed Jalalabad 5-0 in the opening game of the seven-week competition being played in the capital Kabul on a newly-renovated artificial pitch funded by world body FIFA.
Afghanistan's 3-0 victory over neighboring Pakistan on Tuesday triggered wild celebrations at the sold-out 6,000-seater stadium, but the league's opening fixture attracted a smaller crowd of about 2,000 fans.
Players qualified for the league through a selection process filmed as a reality television series, in which national coaches and former players judged prospective stars.
"We reached out to nearly every football player across the country and managed to introduce the best of the them to the league teams," said Roshan Afghan Premier League commissioner Shafiq Gawhari.
"It will bring joy and inspiration to Afghans both inside and outside the country, as well as make the younger generation hopeful about a bright future for the country."
Competing to win the league final on October 11 are teams from Kabul, Mazar-e-Sharif, Herat, Badakhshan, Kandahar, Jalalabad, Khost and Panshjir.
"We hope it will be another success story in Afghanistan's football," national coach Yusuf Kargar said.
"One of the achievements of last year's premier league was the formation of our national team."
Tuesday's game against Pakistan was Afghanistan's first home international since they played Turkmenistan in 2003.
The Afghanistan Football Federation venue is close to the old Ghazi stadium that was notorious for public executions, stonings and mutilations during the 1996-2001 Taliban regime.
The Taliban have waged an insurgency against Afghan and foreign troops since being ousted from power by a US-led invasion.
(By AFP)
---
---
Related Articles
Tied after 105 minutes, Germany used a late goal from substitute Mario Gotze in the second half of extra time
The Committee for Afghan Athletes in Europe said that Osman Anwari, an Afghan athlete won a bronze medal in the
The Afghan National Football Team will face Bhutan on Monday in the South Asian Football Federation Gold Cup (SAFF) held