The History of Football in Afghanistan
in Sports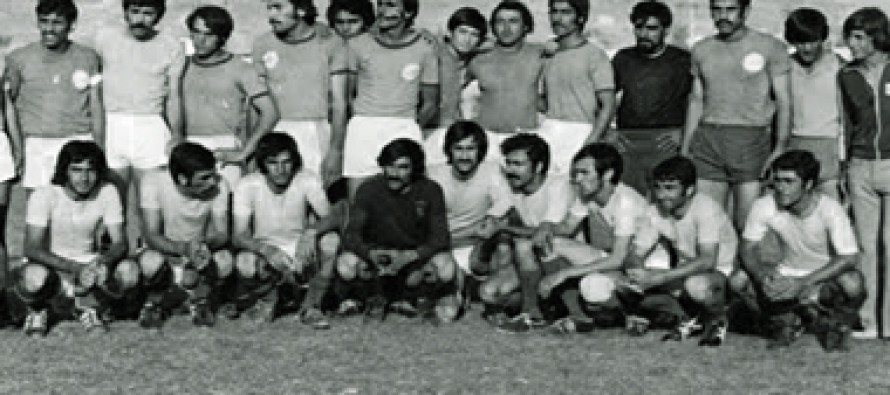 Written by Sayed Siawash Zimni-Tolo News
In this special report, reporter Sayed Siawash Zimni looks at the history of football in Afghanistan from the time when it was first introduced in Afghanistan to this year's first ever national league.
An Overview:
Football first started to Afghanistan during the time of King Habibullah Khan after several foreign trainers started training Afghan students in Kabul.
The first Afghans who received training were Abdul Hadi Dawi, Mawlawi Abdul Latif and several other students from Habibia high school at Hashmat Khat fort in Kabul.
Later, football teams were formed with competitions between Habibia High School, Isteqlal High School, Youth team and the Refugees team in 1302 – 1302 (1922). Larger matches were launched for crowds during special days such as Independence Day in Paghman district of Kabul province with high ranking government officials attending the matches.
Some reports claim that even King Amanullah Khan would watch from the stadium in Paghman.
While the game has lasted over the decades, Afghanistan never had a national football premier league until 1391 (2012) when the Afghan Football Federation worked with Moby Group and the key sponsor, telecommunications company Roshan, to form the first ever national premier league with teams drawn from eight zones across Afghanistan.
To watch the video, please click here.
---
---
Related Articles
Real Madrid's forward Cristiano Ronaldo was awarded with the Ballon d'Or , football player of the year, for the third
Afghanistan's top-notch cricketer Hamid Hassan is set to move to Bangladesh to play for the Barisal Burners club at the
About 122 people from the Roshan Afghan Premier League (including staff of APL, the Afghan Football Federation and 4 teams