Toofan Harirod at the top in the 2013 RAPL Rankings
in Sports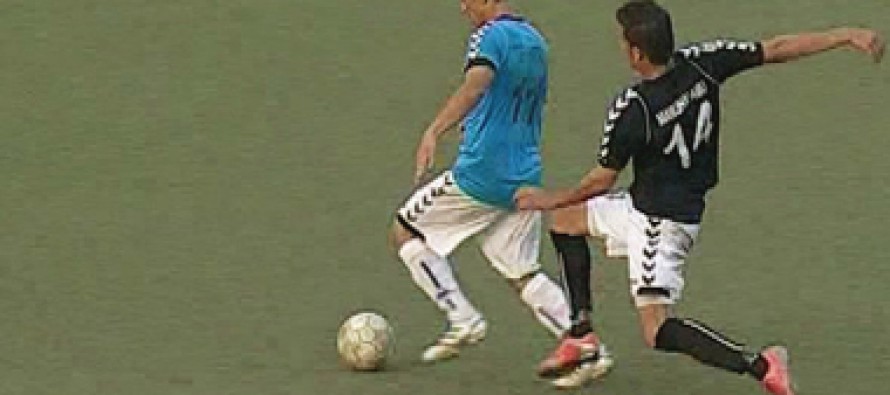 In the fourth week of the Roshan Afghan Premier League (RAPL), Toofan Harirod defeated North-East's Mawjhai Amu 3-0 on Friday.
Over 6,000 football fans had gathered at the AFF Stadium in Kabul city. Majority of the spectators were cheering for Toofan Harirod by shouting "Toofan, Toofan" right until the end of the match.
Toofan Harirod's Hamidullah Karimi (#11) scored the first goal in the 21st minute of the first half. The start of the second half was a back-and-forth affair as both sides threw men forward to look for a goal. Mawjhai Amu were unlucky in the 56th minute when goalkeeper Hizbullah Dashti (#1) was late reacting to a through ball played from the Toofan Harirod midfield and brought down Yaqoobi in the box as Yaqoobi took a touch away from goal. The referee awarded a penalty kick, which Rafiullah Barakzai (#7) promptly tucked into the right side of the goal. In the 84th minute, Karimi scored the third goal for Harirod and his second goal in the match.
Barakzai of Toofan Harirod was honoured as the best player of the match.
With this win, Toofan Harirod has accumulated 6 points, making a place for itself at the top in the 2013 RAPL rankings. Toofan Harirod will face Simorgh Alburz on Thursday. (Source Tolo News)
---
---
Related Articles
Khabib states that Conor has "lost his mind" after reports of Conor punching an old man in a pub over
Reservedness is not often a character trait attributed to Zlatan Ibrahimovic, who appears to have a knack of saying, or
Afghanistan beats hosts Qatar in their opening match of the 2013 FIFA Beach Soccer World Cup Asian qualifiers at Katara